Cambridge Memorial Hospital – Patient Invoice Payment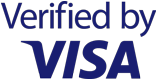 Please complete the form below to pay your bill. You MUST supply the amount owed and your patient account number to have this payment properly reflected on your account. You can find your patient account number on the upper right corner of the invoice. When you press submit, you will be directed to a secure page where you will add your credit card information. You will receive a payment receipt confirmation by email.

If you have any questions, please contact CMH's Patient Accounts at 519.621.2333 ext. 2278 between 08:30 – 1630h Monday to Friday or email Billing@cmh.org. Click to see a sample invoice.